As the state-owned company responsible for operating and developing Ireland's high voltage electricity grid, EirGrid has to communicate clearly among a variety stakeholders and audiences. This requires a highly nuanced brand capable of articulating complex technical and legislative issues, in a balanced and even voice. Donlon Brands provides a full brand communication and brand management service to EirGrid. This includes: research, audit, strategy, positioning, brand identity development and guidelines, copywriting, agency direction and project management. Together, these services must deliver and sustain the re-positioned brand through clear and accessible brand communications, with the support of EirGrid 's communications team and a panel of external agencies.
Crossed Wires Untangled
Valerie Hedin, External Communications Manager, EirGrid Group
EirGrid is the invisible company behind Ireland's electricity supply. We're responsible for the national grid across the island of Ireland, so every time you switch on a light we're there.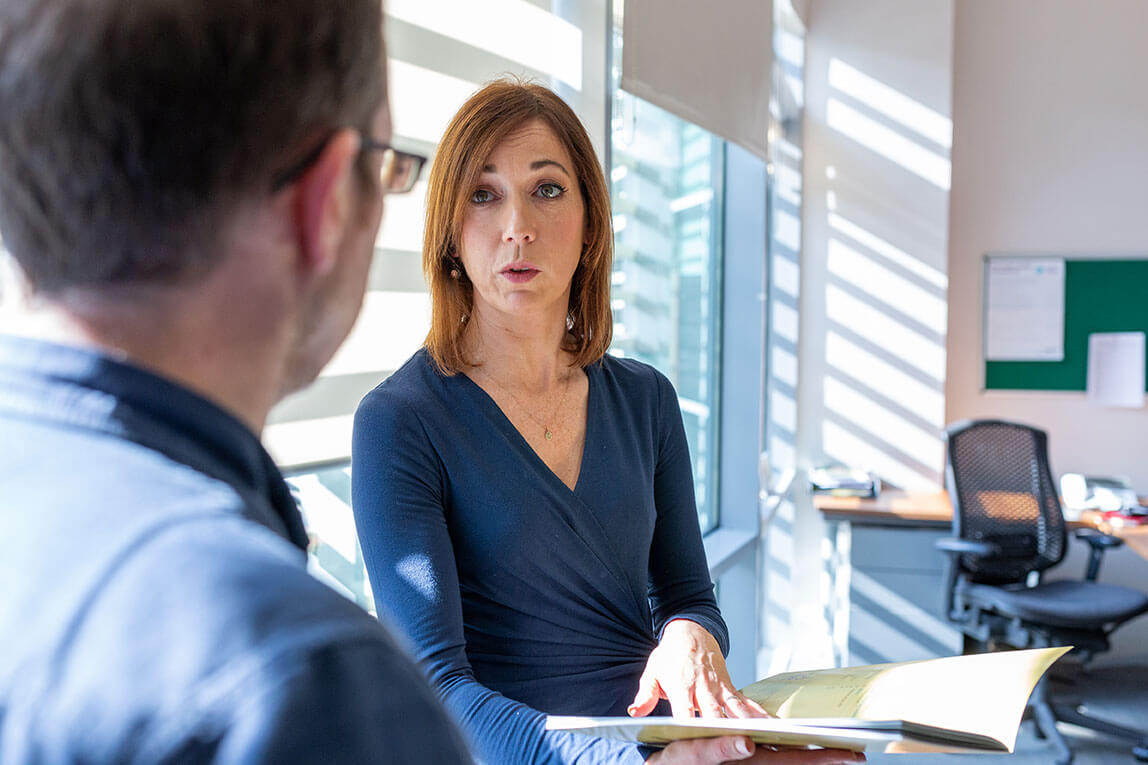 In 2014, we had a number of plans to develop the grid, upgrading the existing infrastructure to safeguard future supply to a growing population. To our surprise, this initiative was met with significant public resistance. People didn't know EirGrid or understand the company's role, nor could they understand why there was any need to upgrade the grid at all. There were protests at various sites, which drew considerable media attention, damaging EirGrid 's reputation and eroding good will.
This was the point at which we began working with Brendan. It was a steep learning curve, with a lot of controversy, suspicion and misinformation circulating about the EirGrid brand.
He very quickly grasped EirGrid's role and function, as well as the issues challenging us. It was a complex scenario. With little public understanding of what EirGrid actually does, we had to somehow explain ourselves and win the trust needed for us to continue our work.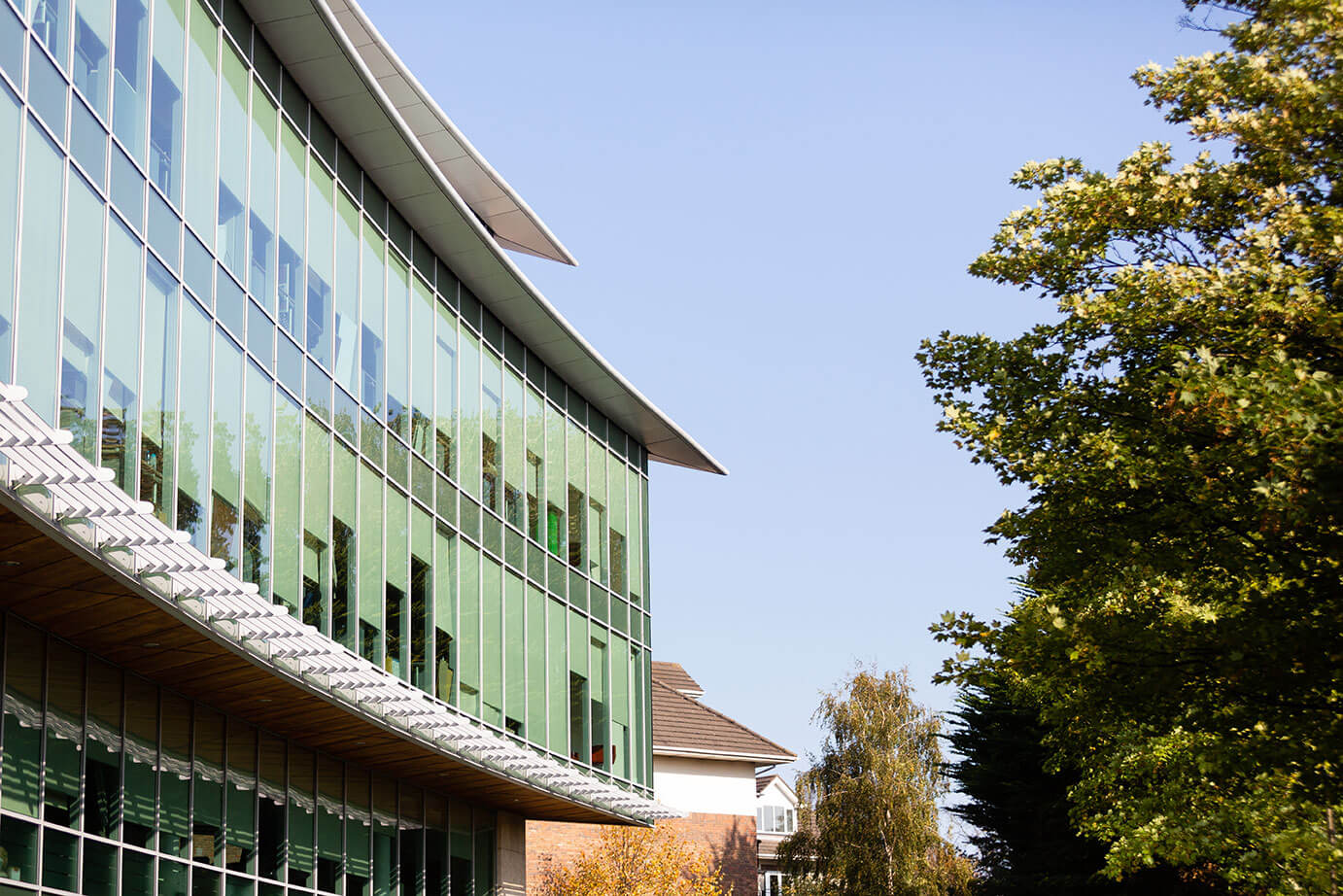 He also understood the issues facing the company – I think he identified with the strategic role EirGrid plays in society, which motivated him to get stuck into the project. He looked at it from a strategic perspective: how could we achieve greater understanding of EirGrid 's role and what we're trying to do? How could we communicate the importance of upgrading the national grid, in a way that people could emotionally connect with?
First he helped us carry out market research to establish a benchmark for where the brand stood. This would identify how the brand was positioned and whether or not there were issues with the name. Brendan saw the power research insights would have in clarifying what the problems were and identifying the solutions.
He's very creative as well as being strategic and pragmatic, which means he can express his ideas in a way that gets everyone on board. And that was vital, with the company facing such opposition. Our brand and our reputation were both being damaged. Brendan had some insights of his own which, coupled with the research, enabled him to come up with some creative solutions. This helped boost confidence among management and the board – confidence that we had a solution and we knew how to respond to the issues. Having renewed focus helped us to manage the distraction of the situation and get on with our work.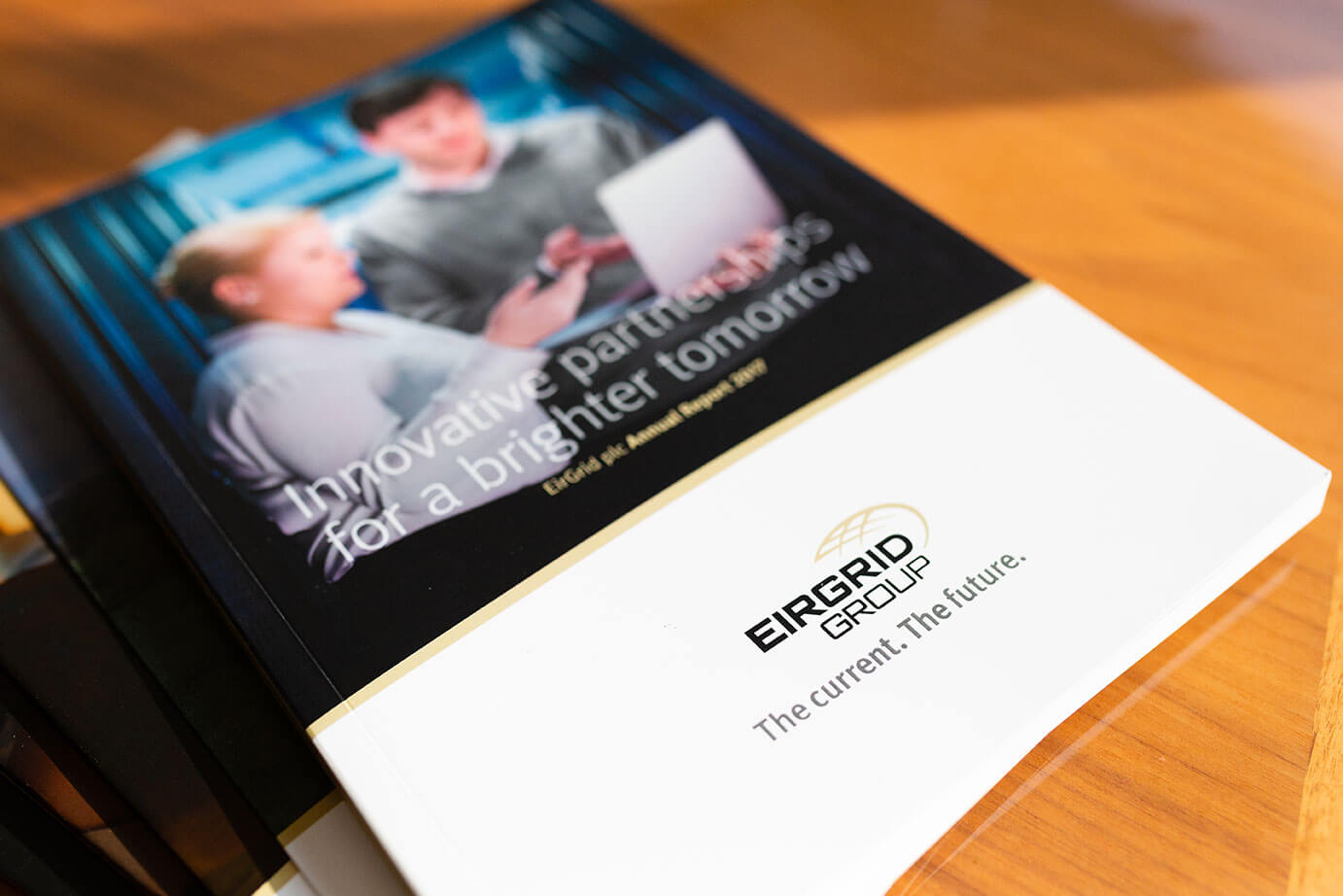 Brendan has a great ability to get to the heart of things quickly and to convey his solutions in a calm, reassuring manner. He developed an action plan and gave us the tools we needed to face into the problems. EirGrid's offering is complex, we're a technical, engineering-led organisation but he was well able for the task. He delved deeply into the issues and re-emerged with some clear proposals for what we needed to do.
EirGrid had been established following deregulation of the electricity market. And the reality is, most people don't really think about where their electricity comes from. You flick a switch and the light comes on, you don't really need to know how it all works. But behind the scenes, EirGrid plays a critical role in keeping the lights on, right across the country. The trouble was, people didn't make that connection, that we are the people who make sure Ireland has the power supply it needs for today, tomorrow and beyond.
Back then, the first time many people heard EirGrid was when a new power line was proposed in their area. Perhaps they thought we had a vested interest in a particular technical option. One way or another, they just didn't understand us and fear of the unknown led to negativity, distrust and misinformation.
We were very much an engineering-led company. Brendan was able to project that view outward so that audiences could more easily understand the importance of what we were doing. Communicating our mission with openness and clarity has really helped people to understand our role in society.
With Brendan's guidance, we went from being seen as an almost hidden company, to being seen as forward thinking and positive. Where previously we had simply turned up in an area and talked about the project we were about to undertake, we were now engaging with people, explaining the whys, the wherefores and the benefits. We put an emphasis on our semi-state status and the fact that the infrastructure we maintain is for the benefit of all. Brendan helped us shape that story and how we tell it.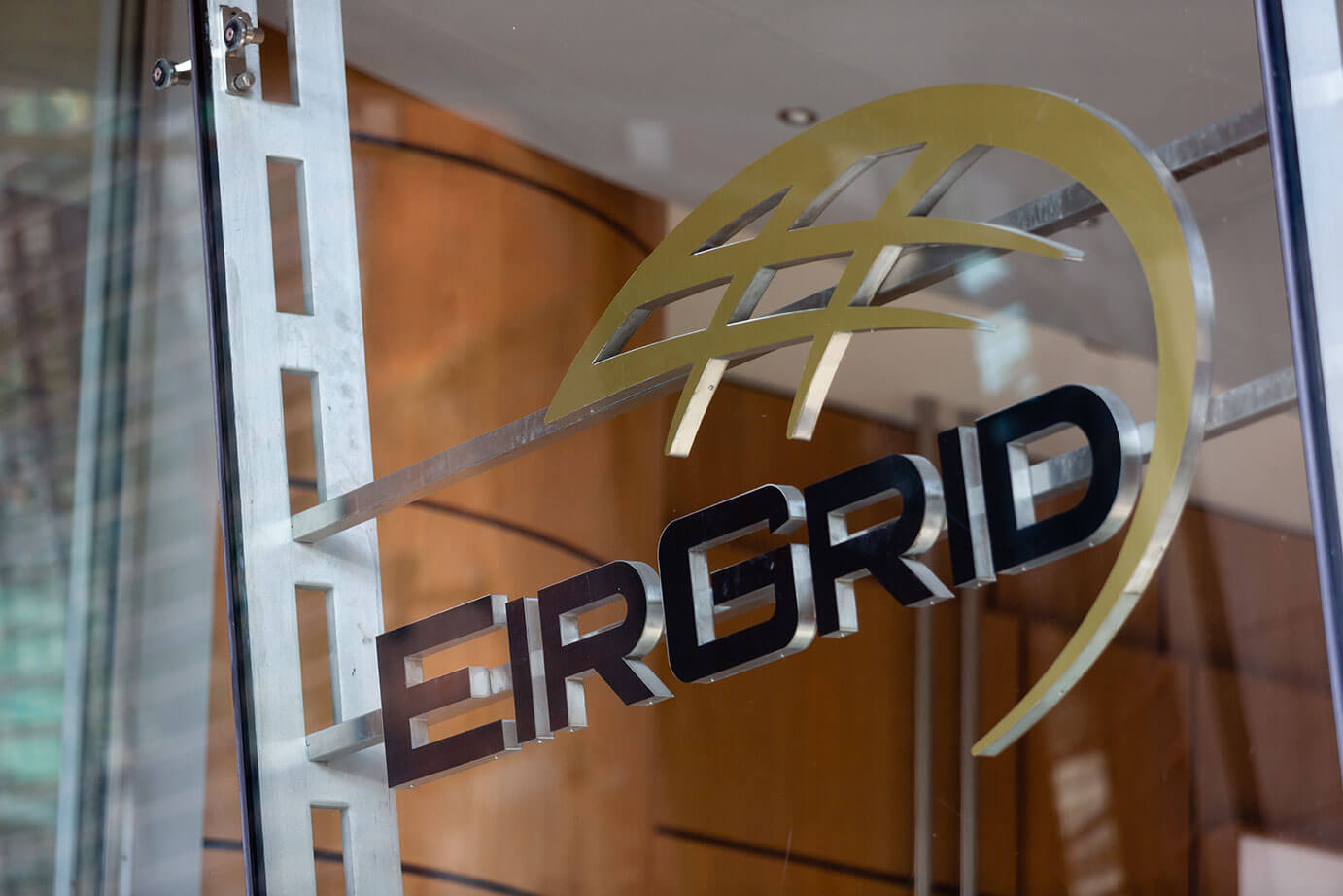 Some people used to associate EirGrid with wind turbines, others thought we were a private developer, whereas we are the independent part in the middle, between the generation companies and the companies that sell you power. This differentiation was really important, because some communities were against wind turbines. And with greater understanding, came greater trust. We now put an emphasis on communicating why a new power line might be needed in an area. We make it clear that we are not a commercial or private company with vested interests, we report to government.
When Brendan came in first we were looking at the brand to identify any issues and to determine whether needed to change the brand. Brendan's assessment of that review – both with external and internal stakeholders – was that, in actual fact, there was nothing wrong with the brand, and that the identity itself worked quite well. The problem was in the understanding: it was the story around the brand, it was the language we were using to describe ourselves. We weren't consistent in how we communicated ourselves as a company. So one of the first pieces of work that Brendan was involved in was a strategic development plan for the company, which concentrated on how we should communicate to the general public.
Brendan looked at how that story could be told so that it was clear to all audiences – sectoral, geographical, commercial or legislative. Whether you lived in Kerry, Dublin or Donegal, whatever your walk of life, you would feel spoken to and could understand why we do what we do, and how it relates to your life.
That process materialised as a really clear, plain English brochure, telling our story, explaining what we do in a way that really resonated with the people we were wanted to reach. He translated what had been an engineering-led technical document, into a readable, user-friendly, open message.
This strategic direction was called "Your Grid, Your Views, Your Tomorrow", which encapsulated what we wanted to say. The grid belongs to the Irish people, the people we were now consulting and asking to share their views. And really it was about their future because infrastructure projects are usually planned five, ten, or even fifteen years in advance. And once the message was condensed into that one neat phrase, our story flowed from it – through advertising, public consultation events, press releases and proposals.
That core piece of work really turned around the direction of the brand, at a time when there was a lot of suspicion, lack of public acceptance and little of understanding about EirGrid. Brendan's work and the investment behind it really advanced awareness of the brand, from 43% to the low sixties and rising. Bringing clarity to the brand has helped turn our reputation around from suspect to respect. And the tone carries through from our publications, to our website, to our advertising. Brendan continues to offer insights, which help us to chart our direction, allowing us to take it to the next level.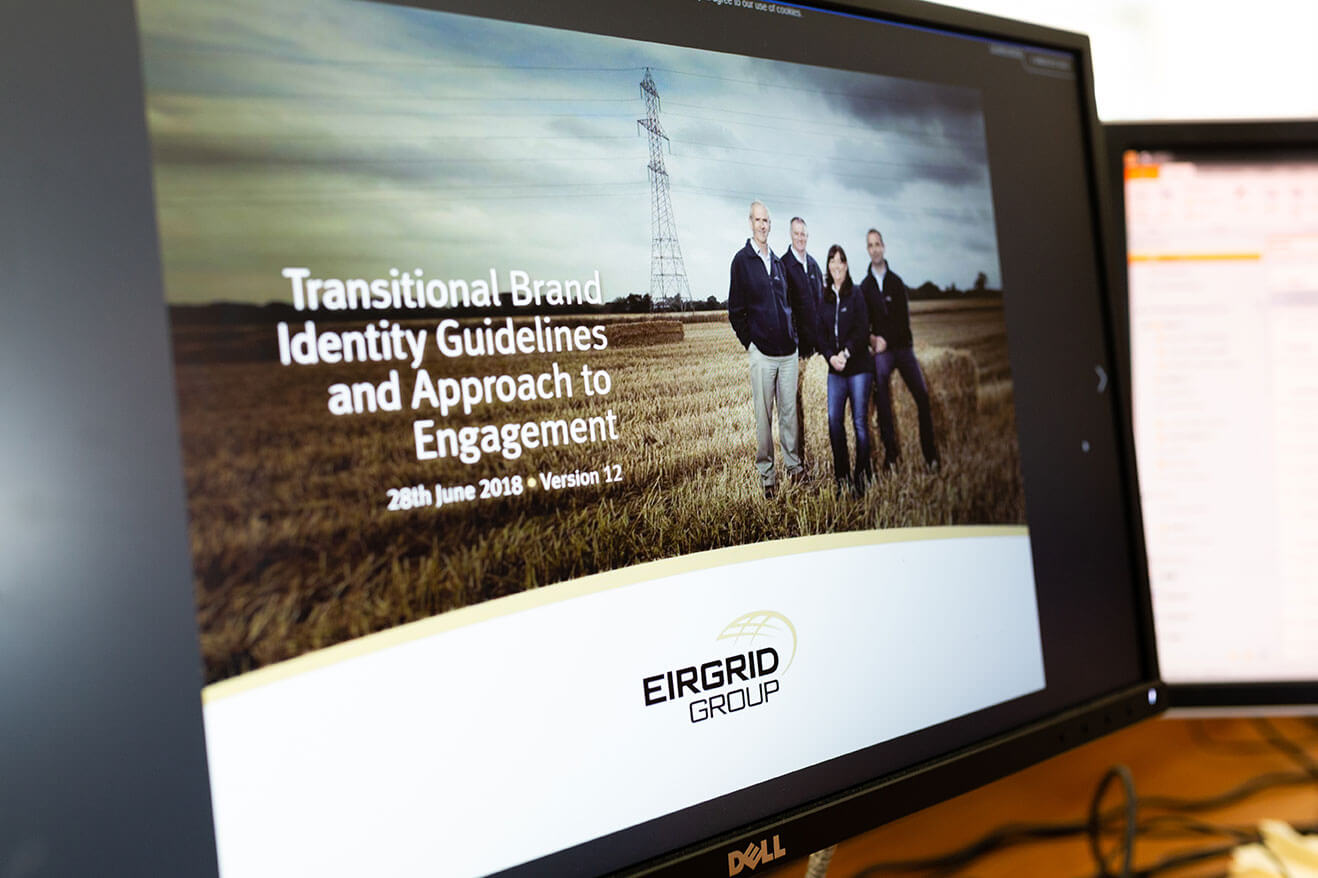 In fact, Brendan has embedded himself in the team. He knows our business as well as I do – possibly better. He takes an interest that goes beyond any other company, agency or consultant I've ever worked with. He really gets under the bonnet of the business. He understands it and he's invested in it as much anyone inside the company – he really cares.
Brendan continuously gives advice across all the areas of our work. He has been heavily involved in our brand campaigns, which are designed to tell the country what EirGrid is doing and why it's so important. That message and the advertising campaigns grow out of the insights Brendan has been bringing to the company since 2014.
And it's gratifying to know that, internationally, we're known as a company that's bringing the public along with us on the journey to improved infrastructure development. Brendan has been instrumental and key to all the work we've done since 2014.