A successful brand serves the needs of the organisation it identifies, and delivers measurable results. That's why the first step in brand communication is to look at the bigger picture: at the business itself. Brendan Donlon's work with Java Republic spans over twenty years – and when they decided to overhaul their brand, he played a unique role. He helped identify and understand their best customers and ensured that new brand tools engaged this audience. For this kind of project, Brendan's toolkit includes: strategy, positioning, copywriting, agency direction, project management and team mentoring.
A Cool Head for a Hot Cuppa
Java Republic is a unique company – and we use that word advisedly. The business was established in 1999 by David McKernan as 'A rebellion against the state of coffee in Ireland!' That rebellion continues as this team of individuals bring Ireland's finest hand-roasted coffees and tea blends to partners across the country. But unique companies yield unique challenges for which there are no off-the-peg solutions. This is a key reason why they sought the unique blend of expertise, insight and experience to be found in Donlon Brands.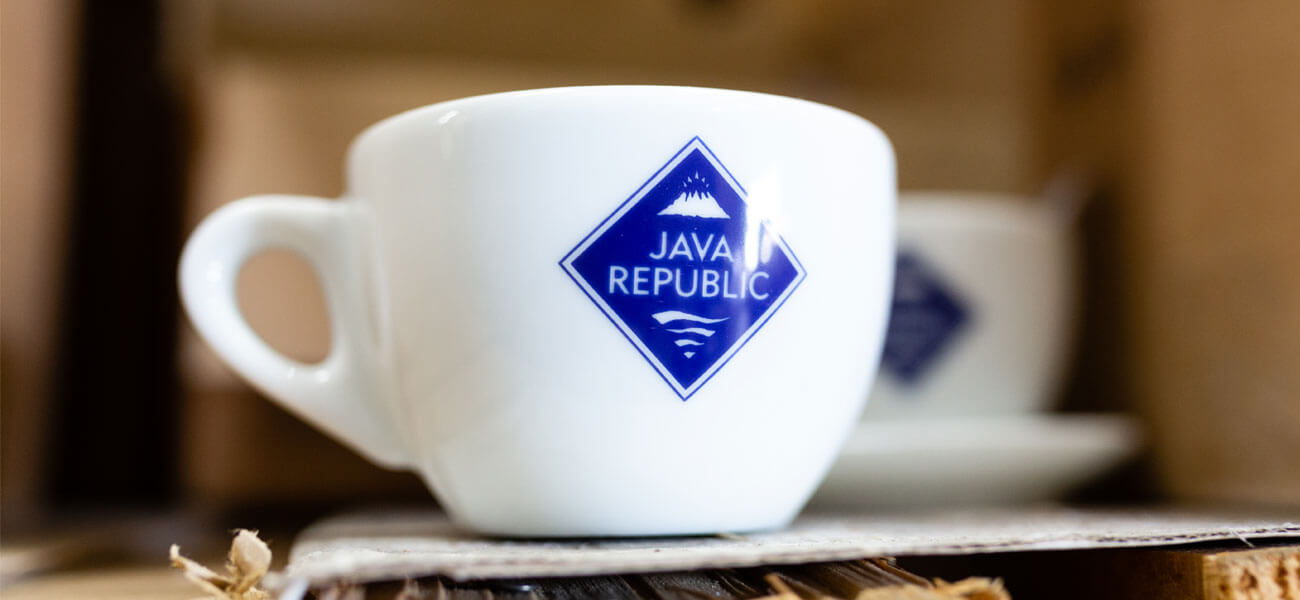 "I originally hired Brendan back to the early 1990s, when I was still working in Bewley's". Says David. "He was in a design company called BFK and we'd been working together for about 9 months on an Italian style challenger brand called 'Café la Scala'. I needed discretion and I knew I could trust Brendan, so we met covertly in the legendary Dockers' pub, near his offices. I've never met anyone who can tell me I'm wrong in such a nice way. He never gets angry, he's always calm. We've worked with other people along the way but we've always come back to Brendan. He's our one constant".
The Java Republic brand emerged from those clandestine meetings, while both David and Brendan worked for other people. "Back in 1998 there were just five players in the Irish marketplace, today there are 160. Staying alive means staying relevant. Brendan saw where I wanted to go. He continues to see through to the essence of a situation and he communicates exceptionally well. I don't articulate too well myself. I either get frustrated or I bark at people whereas he explains things articulately, clearly and calmly".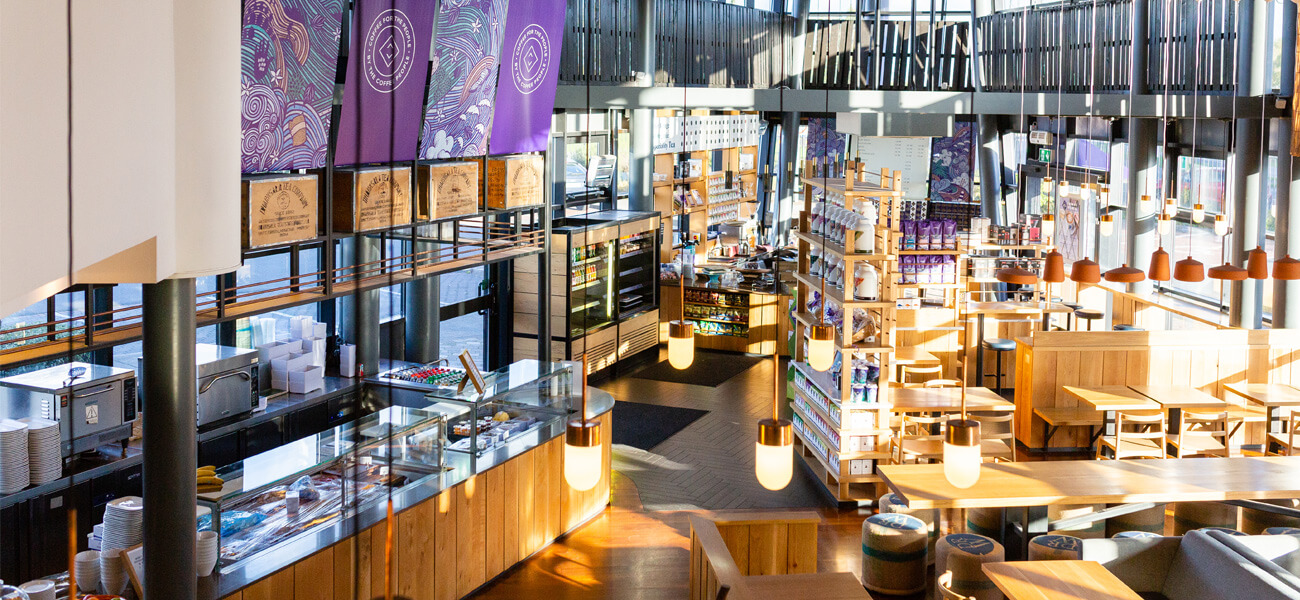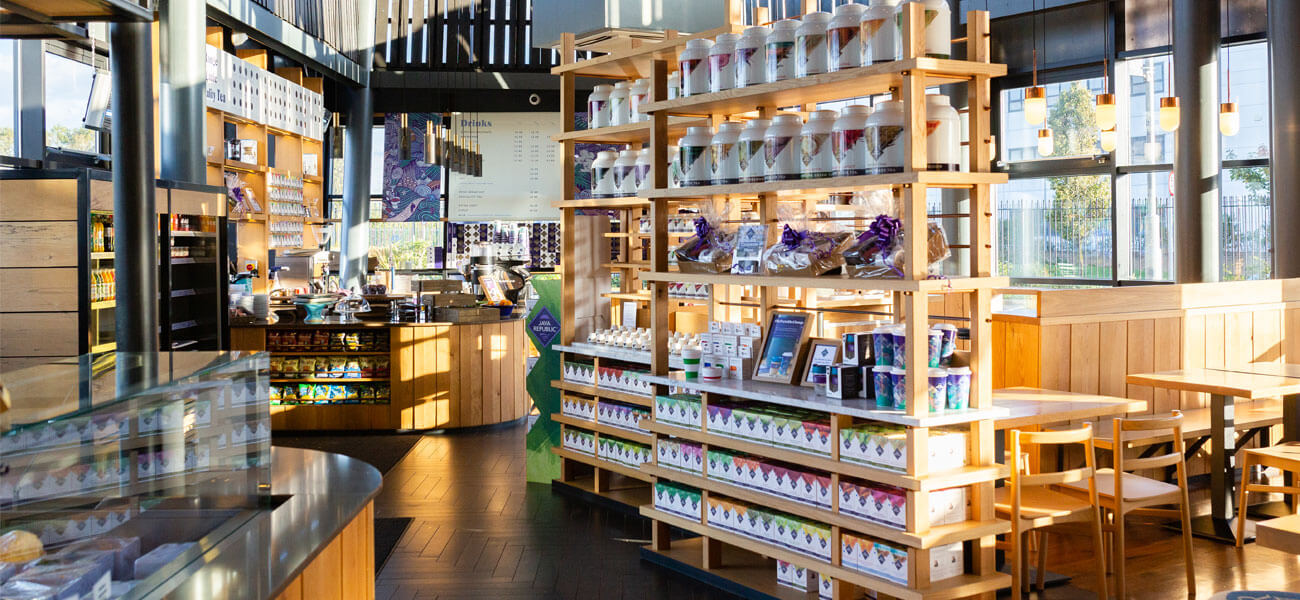 With that history, it's easy to see how Brendan and David might work well together. But Java Republic has moved from a concept on a bar stool in The Dockers', to a successful company employing 75 people. Was the relationship scalable?
"In 2016 we decided to embark on a repositioning within Ireland's very competitive coffee industry" says Grace O'Shaughnessy, managing director. "We selected an excellent branding company, sometime into 2017, we realized we didn't have the in-house skill-sets needed to really own the brand journey and articulate our way through it". They realised they needed brand expertise internally. "A newcomer would need time to absorb our culture and brand history but we didn't have time. That's when Brendan's name came up. He had worked on the very first iteration of Java Republic's brand position".
Having joined the company more recently, finance and operations director Jeff Long, was less familiar with Brendan's input.
"I'm not a marketing person. For me, David and Grace were in the best position to represent our interests. Informal feedback had described the brand as having an 'Apple' look. So we commissioned market research to help identify what was right and what was wrong. The agency we began with were producing some good stuff but things just didn't feel right and we had to get it right. We couldn't keep spending money on directions we weren't happy with".
"I hadn't worked with Brendan but we were all aware of his marketing, brand, business and commercial experience, with Java Republic and across the market. He was Ideally placed to act as our gatekeeper and not just about branding. He would help determine what was right for the business". It's a process that involves a lot of soul searching, how did they feel about having an outsider involved?
"Trust was never an issue. David had worked closely with Brendan over the years, and they'd always kept in touch. In fact, David felt he needed to distance himself from the process. As a small team in a small company, we had to make sure not to stand in our own way. We had to give Brendan autonomy, to identify the issues and liaise with the branding agency".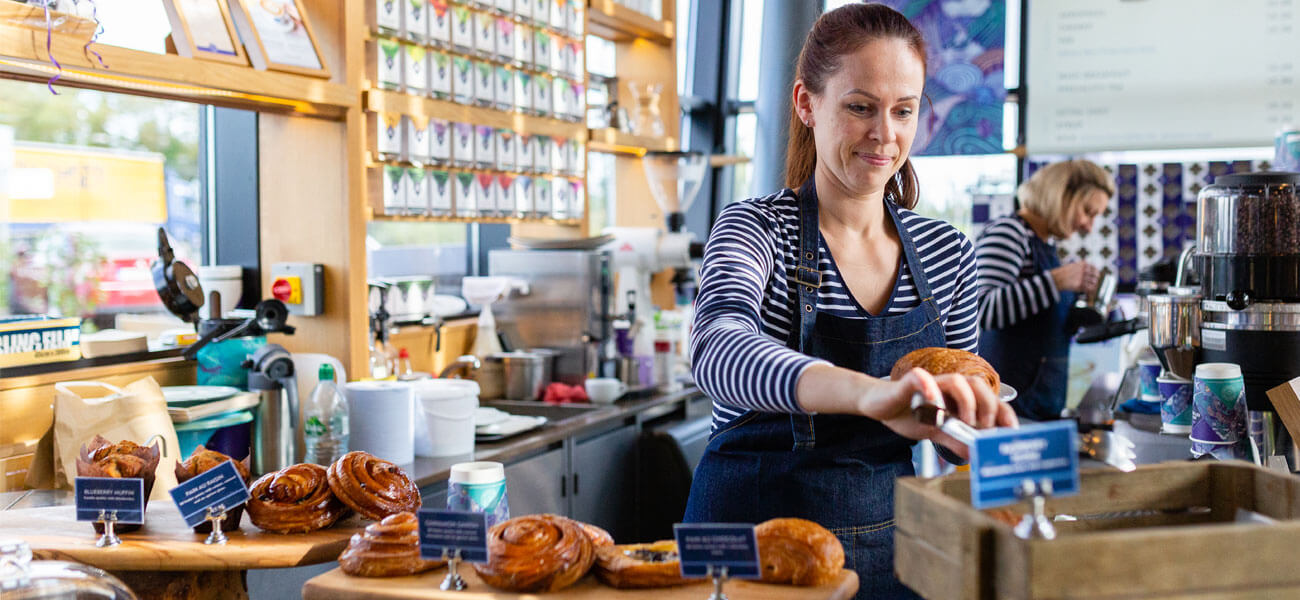 The process worked well but the team were not entirely off the hook. "Brendan is a master at summarizing meetings and delegating follow up – we all have our tasks. While I was responsible for managing the budget, he took ownership of the rest. There was nothing airy-fairy about it, it was all about getting the job done right. He worked closely and respectfully with the agency, articulating our needs to them and reporting on progress to us. And he kept his eye on the future, ensuring the work would remain relevant and fluid enough to evolve with the market and the products".
Grace had no doubts. Brendan knew the market, he knew their business and he knew their abilities as individuals. "I knew if we got Brendan on board he would steer the conversation, guide our planning and list our priorities. The tension would have been evident. We're not marketeers or brand strategists, but the decision-makers in Java Republic are head-strong individuals with opinions. Brendan had the confidence and insight to challenge those opinions and absorb the thinking behind them. He was able to assimilate our thinking and articulate it back to us clearly".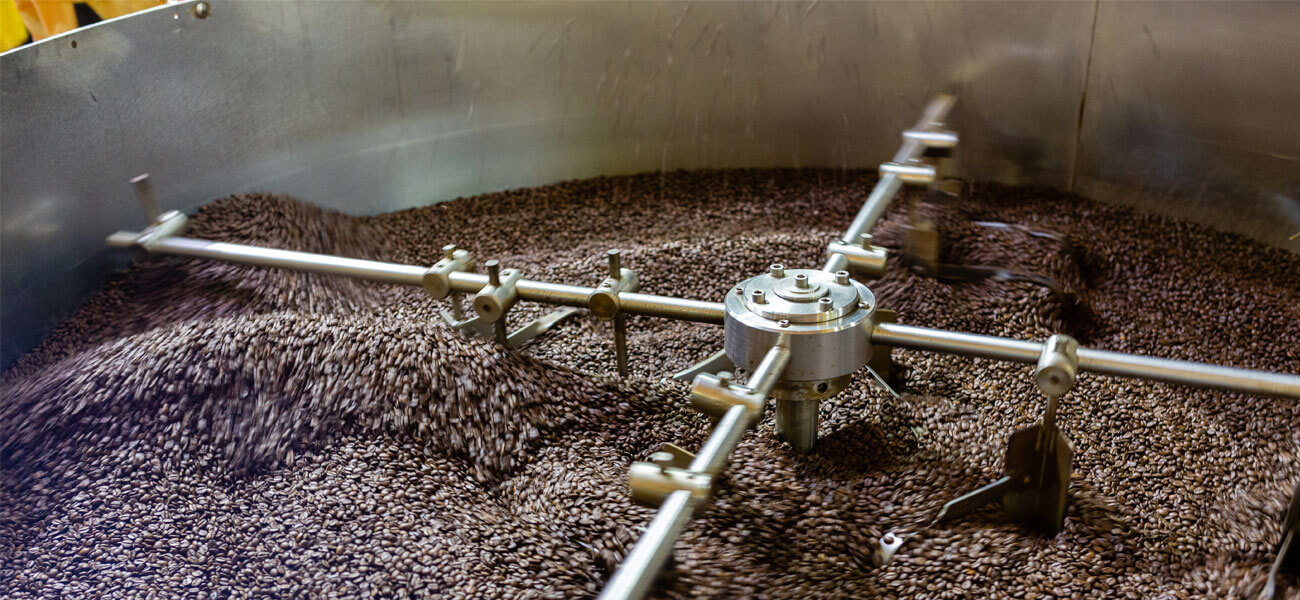 David is very honest about his own maverick approach.
"I'm not a true marketeer. I have my own way of doing things which, from an operational and strategic viewpoint, shouldn't work. Most of the time, I get away with it but I've learned a few things the hard way. This project was too important. Food service is very hard to research. Our own customer base is too small to reveal trends and others don't want to talk to us. It's a complicated, fragmented industry with too many competitors. I knew Brendan could facilitate things, determine a position and plan a strategic direction".
But Brendan wasn't just there to work on the Java Republic brand. "He was also there to work out my weaknesses. How could I communicate better? How could I delegate? What makes me different besides being the founder? Brendan knows me, and the business, well enough to tell me things I mightn't want to hear. I'm passionate and I love change, but only if I'm the one controlling that change!"
David believes if he was run over by a bus Brendan could take his place. "He probably understands the brand better than I do. He's the closest thing to an avatar of David McKernan, we've spent so long working together on everything from colour schemes and logo designs, to the name itself. Actually he was against the name Java Republic but I won that one. We've certainly had our disagreements – fights even. He's still working with us because he has more Java Republic DNA in him than anyone apart from me!"
How do the rest of the company feel about an outsider weighing in on such a sensitive project? "They love Brendan because you can bring him anywhere, particularly to meetings with more political businesses. He reads situations perfectly and acts accordingly. He's a master diplomat, which was useful, given the journey the process had taken. Apart from anything else, I was too involved, I couldn't let go. Brendan could be my proxy, with all my strengths regarding the brand but the full objectivity of an outsider. A larger company might have a marketing director but I'd had to play that part. I'd get bored and end up calling in Brendan. But this time it wasn't about boredom.
"Grace already knew Brendan and I'm pretty sure Jeff saw the benefits right away. Brendan is more than just a facilitator. He's an original and he's very creative in an understated way. He works with people, he listens, he questions, and he's very results-focused. There's never a cross word and his meetings are fun. Sure enough, he mapped it out for us. I remember looking at that map and saying "Jesus! There's a lot of work in this". There was but it needed to be done.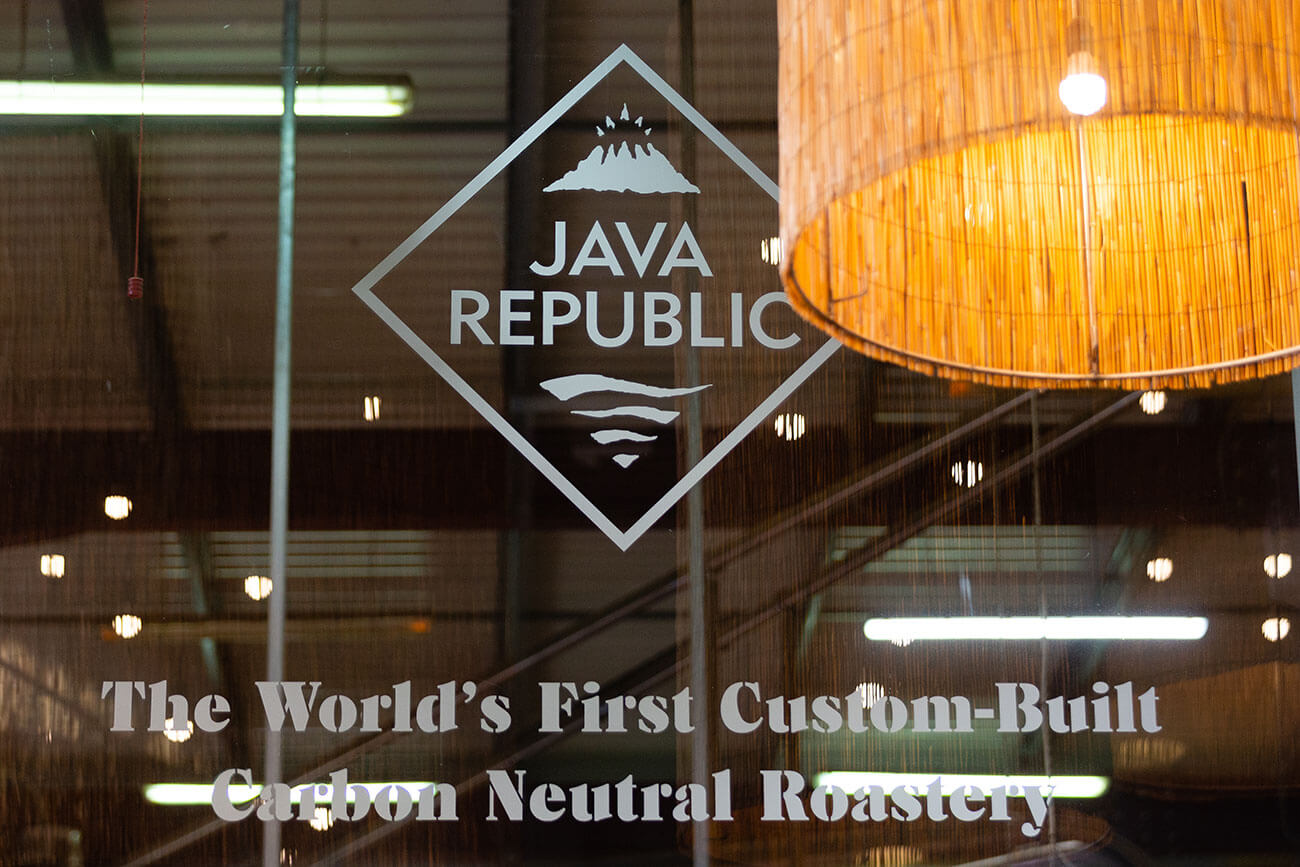 "It's important for a business to hear outside perspectives. We've consulted with some of the best in the country but no one has what Brendan has. He's been married to the brand as long l have. Sadly I no longer have the documents, doodles and sketches we exchanged in The Dockers' but the ideas are still stored in his mind. For him, it's not just about his fee it's about his client's success.
"We had brought Brendan in to clear up the mess that I was creating. He put the rebrand back on track, delivering it on time and as planned. By the way, the company we used was brilliant too but, I think they would agree, Brendan made us a better, more coherent client.
"He can listen to you talking for twenty-five minutes then re-articulate everything you've said, but more coherently. He's a genius. A robotic capacity to hear and retain, with the intellectual capacity to analyse and challenge you.
"He gets to the point quickly. He has an extraordinary ability to tell you what you really need and give you the plans to make it happen and – importantly – he's commercial. It's about results. He knows that doing marketing plans for business people, they're going to want to see results".