Do you have an idea for a potential business? Do you have a business that lacks the clarity and focus of a strong brand? Brendan Donlon will work with you to create a tangible and actionable strategy for brand success. Brendan helps define and agree branding goals, which are then achieved with an integrated suite of communication and marketing materials. This case study shows how.
A New Business. A New Focus.
An interview with Ben Mason and Barbara Boyle of WineMason
Barbara and Ben set up their wine importing business in 2013 and began trading as 'WineMason' in 2014. They initially came to Donlon Brands looking for 'A name and a logo' but, after some discussion, they soon realised they needed considerably more than that.
"As the name suggests, we import and sell wine", says Barbara. "We chose the name WineMason because 'Mason' is our family name – Ben is Ben Mason and I'm Barbara Boyle – we select, import and sell wine".
Prior to 2013, each had been working in a different area of the wine business. Barbara wrote wine guides and had been involved in wine education. Ben had a retail outlet, which involved some importation. The idea of WineMason was to combine their expertise and experience in a more focused, streamlined importation business.
"Previously we had done a bit of everything," says Ben. "Now we were going to concentrate on selecting and importing wines to sell directly to restaurants and independent wine shops".
Barbara and Ben wanted to do things right. They knew they needed support and advice.
"Initially we asked Brendan for help with a website, a name and a logo," recalls Barbara. "But he showed us what we really needed was to understand what type of business we wanted to create.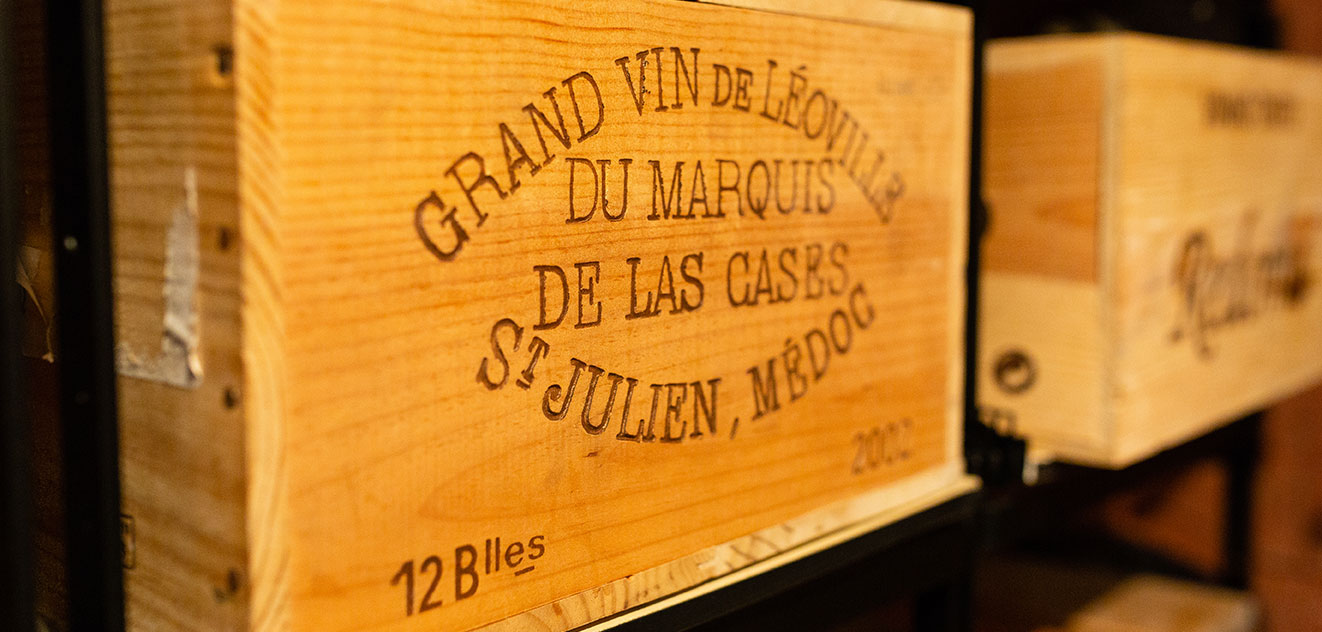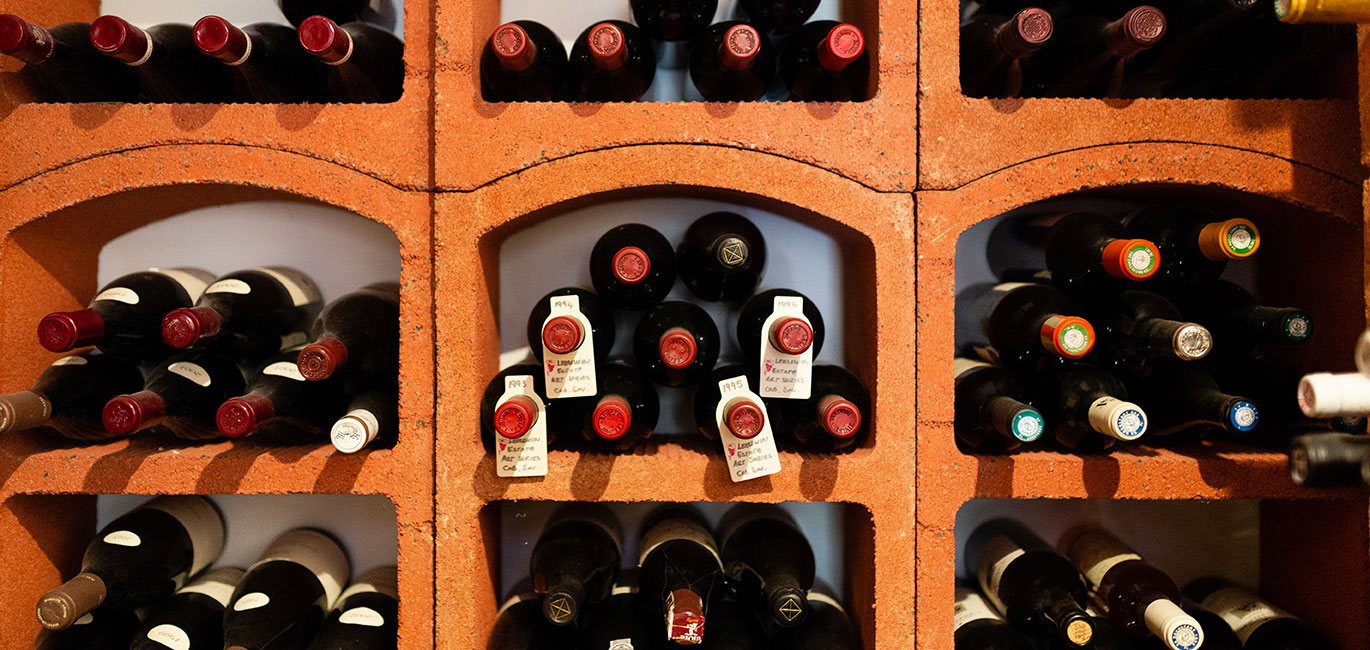 "He made us realise that, before you design anything, you have to be clear what your outward-facing elements actually represent. A big part of the process was understanding not just what but who WineMason is."
This meant delving into their own individual hopes, fears and ambitions. How would they position themselves on this next leg of life's journey? This meant making sure they were both on the same page and wanted the same things: what wines did they want to sell? To whom? And how?
"The name, website, logo and all came later. When we contacted Brendan first, I had no idea his biggest contribution would be helping us define what our business was. I really hadn't appreciated that. That really helped us, personally and professionally, to put a real shape on the business – the business we both wanted to build".
There was a lot of brainstorming meetings with flip charts and wall posters scrawled over with ideas, thoughts and directions. What was their competitive set? What wines would they sell? What was the common thread between those wines? What was their mission? Key amongst these issues was the competition, as Ben explains.
"We looked at our competition to get a sense of where we stood in the bigger picture. We weren't copying anyone, nor were we being different for the sake of it. We just needed to be aware of our position in the market.
"Brendan felt that, in general, the wine trade was quite conservative back then. Things moved quite slowly. He wanted us to think creatively about what our potential could be and to go beyond it. I think he was ahead of the curve because, since then, it's become a more chaotic industry, things happen much faster. If Brendan hadn't pushed us we could have stayed on the treadmill, doing what the rest of the market was doing, making the predictable, conservative choices. But thankfully Brendan could see beyond the horizon".
With the brand well and truly established, Barbara and Ben believe the initial preparatory work was key. Together, they built a brand with longevity, a strong business with a clear identity and a full, recognisable personality.
"Brendan gave us a solid template, with the capacity to evolve." says Ben. " It's served us very well. It's firmly grounded but it has the flexibility to evolve."
"Yes, it's been really robust." Agrees Barbara. "It has changed in order to accommodate more countries, more wines, more producers but, because of all that ground work, we had created a brand strong and confident enough to integrate change. It has stayed relevant and consistent."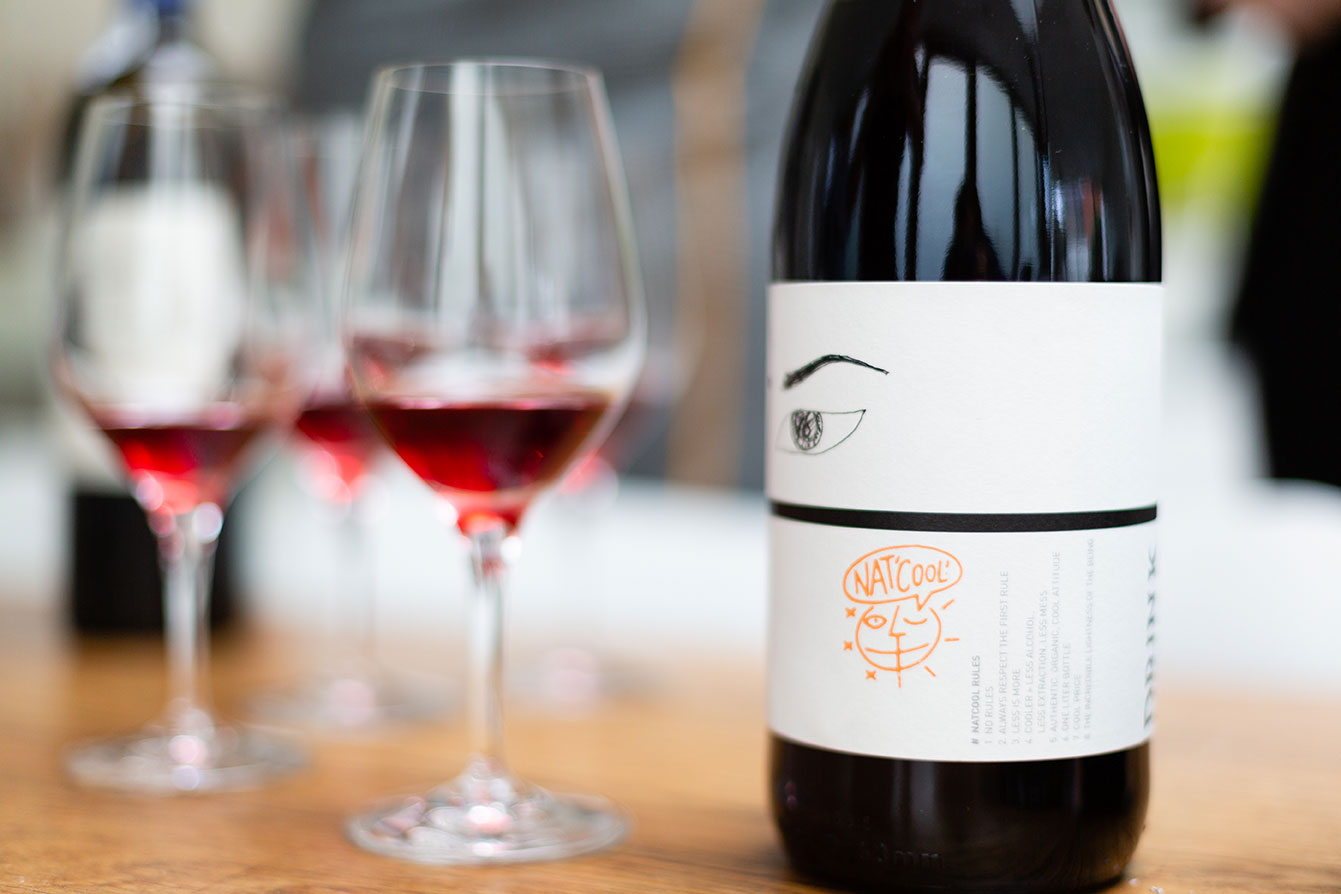 With Brendan's deep involvement in what were key, structural aspects of WineMason's DNA, was there a risk that they would become dependent on his presence in their ongoing business? At what point were Barbara, Ben and WineMason happy to go it alone? Barbara reflected:
"Brendan is very open to talking about who does what and how much hand-holding you need. Certainly, we relied on him a lot at the beginning but over time we took ownership of more pieces of the jigsaw. As we did so, Brendan was able to pull back to his core offering. As we got to know our business and our brand we were able to lose the training wheels, as it were. We still have regular meet-ups and he's always full of suggestions. Some aspects of the work he would have done himself in the early days. Now that we're up and running, he's happy to recommend others for things outside of his key area – branding."
Ben sums it up well.
"You could say Brendan's very nurturing but he's not controlling."
The process is largely about building belief, trust and confidence in your brand and the decisions you make around it. When business owners reach that point, they are truly in the driving seat of their own brand.
"You become very clear about what you want for your business and what you need to make it happen. Ben and I spent a lot of time mulling over the brand in the beginning. We reviewed at least four different styles of images and versions of the brand – did it need to be more literal? Should it be more image-based? Which is appropriate – arty, decorative or abstract? We went through a lot of options before settling on a way of presenting ourselves. It was very important that we did that because we've arrived at something we're happy with, something that represents who we are and what we want".
"We had to be comfortable with it but that didn't mean the process was comfortable." Adds Ben. "Brendan challenged us hard, making us think about how we perceive ourselves and what we wanted to achieve".
"You can feel quite exposed. Ben and I really put our trust in Brendan, opening up about our ambitions and fears. But he doesn't spoon-feed you. He pushes you to think about things fully and to be sure of your opinions and decisions. After all, if you're not convinced of something yourself, you'll never convince anyone else. He then takes everything and solidifies it into a summary out of which there are options for where to go next".
"His follow up emails are always thorough and clear." Notes Ben, "He's always spot on".
"Yeah. He really gets what you say. He understands. He reads meetings accurately.," adds Barbara.
This seemed like quite a unique job, very bespoke and personalised. The question is, what could anyone else bringing their business to Brendan expect? What are the standout things a client can expect from him?
"First of all, he's really positive." Says Barbara. "He looks at things from a really positive point of view. He's not one of those people who comes in and says, 'That's wrong'. 'That's not right'. Or 'we need to fix that'. It's a more positive approach. And he is really efficient. Any meeting with Brendan takes an hour and you get so much done.
"Follow up is very quick and it's always accurate. And he always sticks to budget. That's something really impressive about him. He will agree everything and lay it all out clearly. And we've never run over budget. Like ever. No?"
"Well it's unheard of, right?" Ben interjects.
"Nobody likes spending money. Sometimes a figure may seem high but we realise we have nothing else in the business to compare it to. When a budget becomes available it's like 'Okay, what are we going to achieve with this money?' It's always super clear and I really appreciate that. Because you feel like you're getting excellent value for what you're spending. Which is a good thing. He 'gets' our business as well. You feel that his focus is very much on you. It's a bespoke service and the outcomes have always been good."
Had Ben and Barbara worked with other people in this area? How did working with Brendan differ? If he weren't available, what would they do?
"Working with Brendan has been a good experience for sure." Barbara was clear on this one. "While we haven't worked with anyone in exactly the same way, we did work with a PR company – they were just so super bossy! They would tell you what to do without taking the time to understand the nuances of what we were trying to achieve. Whereas with Brendan it's more collaborative, and more bespoke. I've worked with website designers and even the brilliant ones were so wrapped up in their own technical way of doing things they didn't always understand our business, our target or our objectives. Then there was a brand manager I worked with once, I found him super critical, sort of knocking things. Brendan always gets the objective. So, to be honest, if I couldn't use Brendan I don't know who we would use.
"We started working with him by chance, he was recommended by an architect friend of ours who has her own business and website. I knew would work right away, so we haven't had to consider working with anyone else and I don't want to. We're comfortable where we are!"
"Brendan always challenges us." Says Ben. "He doesn't let you rest on your laurels. And he's very conscious of where he brings value. Where he feels we could get a service better or cheaper elsewhere, he recommends others, keeping his own focus on where he can have the most positive impact and add the most value."
"He's very clear and very straight about things like that. If you go to him with a project, saying, 'This is where I want to go next' he'll say, 'This is the bit that I can help you with'. That's just the way he is. There's no bullshit. At the same time, when it comes to the other aspects of a job, he'll make sure you're in good hands. You can ask his advice about price or offering. And you know he'll give you a good steer. He's invested enough in our business, he can see our success is partly his success."
The conversation so far had all been about developing the business, personal chemistry, creating the brand and expressing it through the identity. What about the physical elements this process led to?
"We were very happy. Very happy indeed." Barbara affirms. "The materials – the logo, wine lists, website, business cards, stationary, mailers – everything grew naturally out of the foundation work we had done. Our business set out to be different and it is. As a result, our look is substantially different that of our competitors. And it isn't just different for different's sake, it truly reflects our own unique aesthetic and our own personality'.
As the saying goes, 'You can't put new wine in old bottles'. As a new kind of business, WineMason deserved a new, distinctive and unique expression of its mission.